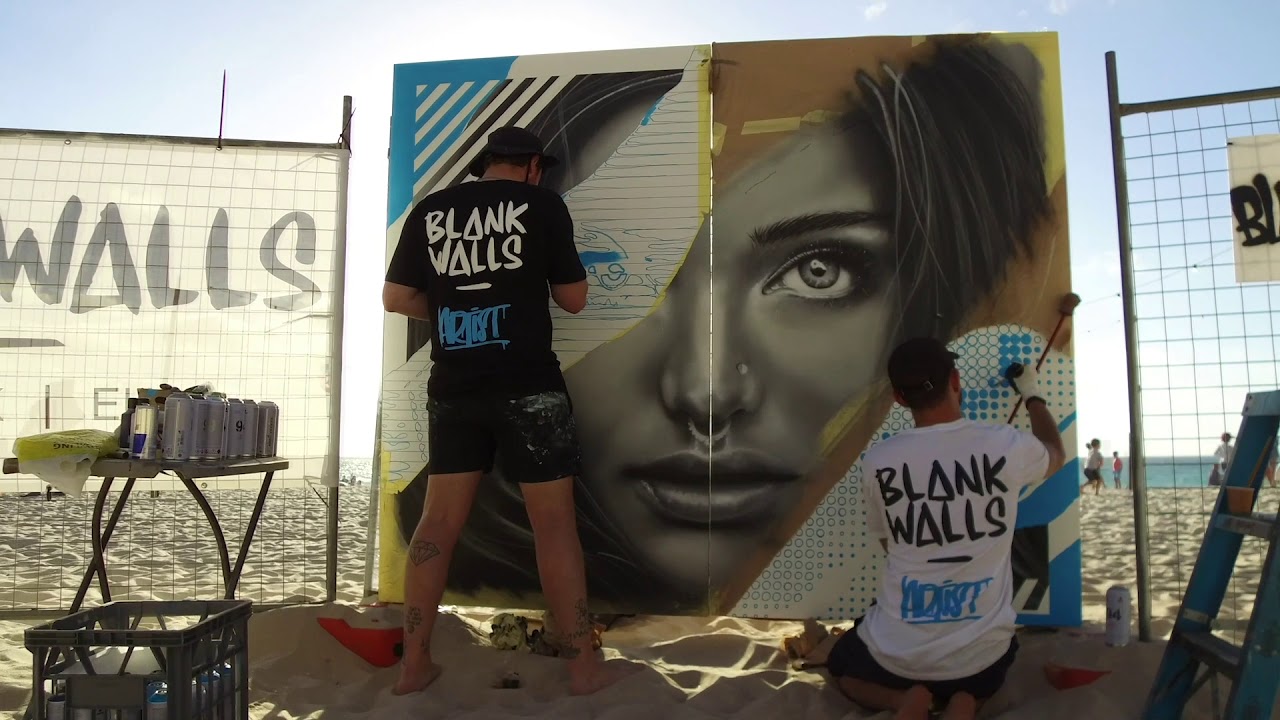 Scarborough Beach Paint Jam
We took over Scarborough Beach Amphitheatre, in collaboration with the Scarborough Sunset Markets (Perth), supported by the legends at Red Bull Australia.
Featuring international artists, Ketones6000 from Australia, and Mr Christa, one of our London-based artists'. The boys collaborated on a 2m x 2m canvas in front of hundreds, showcasing what Blank Walls is all about!
This was our first activation for 2019 and we couldn't be happier with how it went!