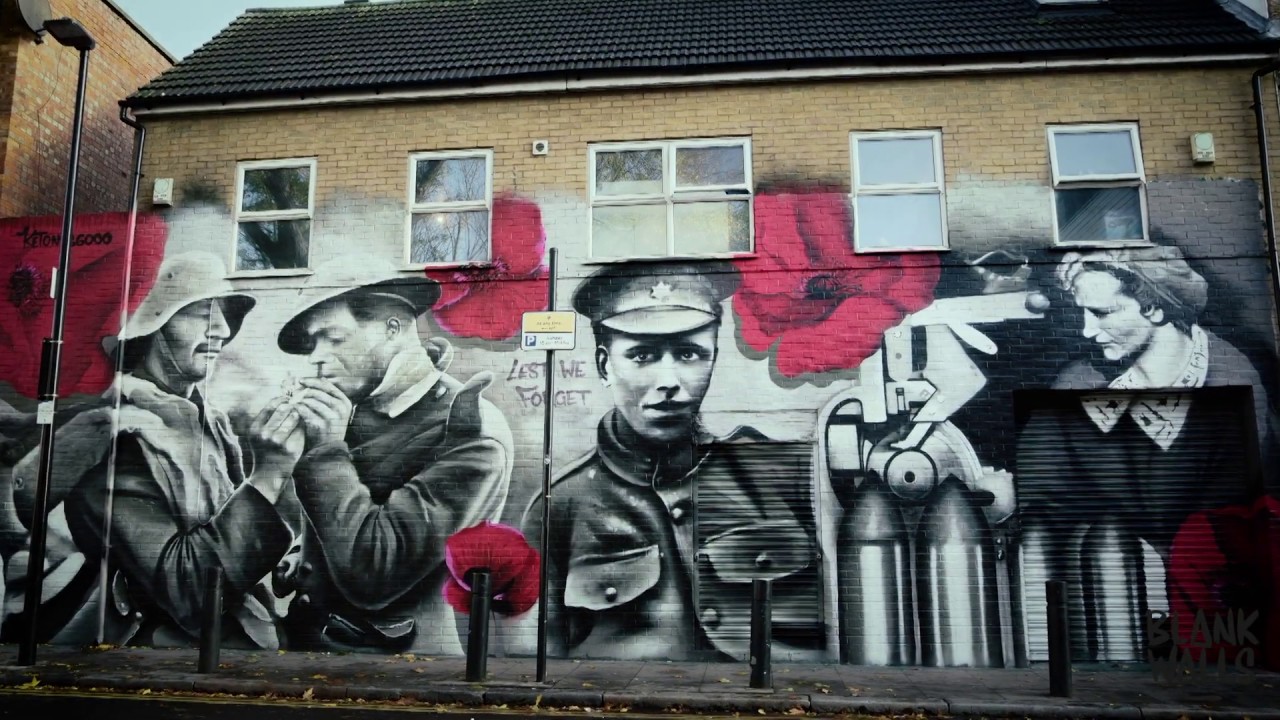 Lest we forget. Marking 100 years since Armistice, honouring those who sacrificed their lives for us. This mural can be found in Bethnal Green, located on St Mathews Row, East London.
The mural depicts 3 stories, the first (far left) portraits feature a German and an English soldier, sharing a cigarette on what was known as 'the Christmas Truce' in 1914, where there were a series of unofficial ceasefires.
The second portrait is of a local Hackney resident, George Gristey, who lived in Bethnal Green. George served as a Private in the East Surrey Regiment, but was killed in action in Belgium on 23rd July, 1915.
The third features a woman working in a bomb factory in East London. These women were known as the 'canary girls', due to them working with toxic chemicals to manufacture the bombs, which turned their skin yellow. There were so many of these factories around East London, and without these forgotten heroes who risked life and limb to supply ammunition to the front line, the war would have been completely different.