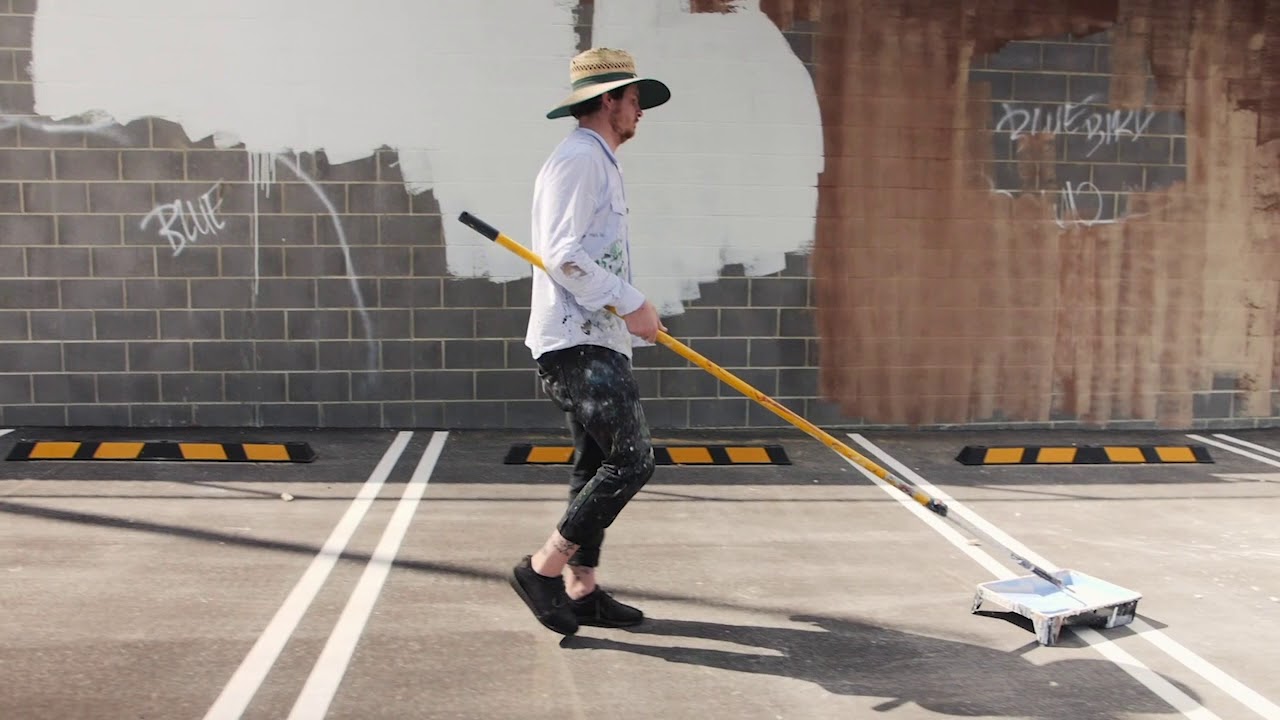 NO MORE BLANK WALLS | BLANK WALLS ARE BORING
We are passionate about making a positive difference through art. It's what drives us as individuals and as a collective. Be this through leveraging the power of art to raise awareness of environmental issues affecting the world, adding some vibrancy to dull cities or simply promoting a positive message, we want to use our expertise to make the world a more beautiful place, one wall at a time. 
At Blank Walls, we believe in the strength of collaboration. Bringing together talented creatives under one umbrella can be really powerful, working with the best individuals, groups or organisations to get the best results. There's a credible level of trust between our partners that we will create great work together.
We're based out of Perth (Australia) and London (UK) working with some of the most talented artists across both countries as well as parts of Europe. Our aim is to allow our artists to do what they do best: design, paint and remain passionate about what they do. We'll do the rest. 
We pride ourselves on the strong connections we've built up in the street art community on an international scale so wherever you are in the world, if you've got an idea for art, let's discuss it! 
Jerome Davenport a.k.a. 'Ketones6000', is an Australian aerosol artist breathing new life into the world of modern art. His work has been described as blurring the lines between graffiti, muralism & natural elements with incredible colour and percussion that resonates throughout the world. Named as an award winner in Australia's eminent 'Black Swan Portrait Awards', Jerome has been leaving his artistic mark around the world, setting up shop in London throughout 2017/18, where he was invited to paint for various street art festivals around Europe, including Blackburn's 'Open Walls' (UK); Loures Public Street Art Festival (Portugal); UpFest Bristol (UK) as well as in North America, most recently painting at the Nelson International Mural Festival and Art Swells in British Columbia (Canada).
WHO AM I: #Jerome #HuaracheHero #Ketones6000 #NoMoreBlankWalls
Will has an immense passion for street art and the culture and history behind the scene. Having grown up all over the world, he has an added appreciation for the diverse styles and themes painted by amazing creatives, all over the planet. Having worked across multiple industries, Will possesses an innovative and out of the box style of thinking that can be applied to any project. Having completed his B.Com in Marketing and Management in 2011, Wills holistic skills in project management, marketing strategy, brand development and creative direction have helped him recognise the transition from traditional business to a more innovative and modern approach, helping in building stronger emotional connections between large corporations, brands, small businesses and community groups with positive outcomes realised through the curation of art, design and credible project delivery.
WHO AM I: #DocumentDemon #AbominableSnowman #ProjectPerfectionist #Hyperactive
Alex is based in London steering the ship on the European side of Blank Walls. After meeting Jerome through employing him for a Coca-Cola job in 2017, the pair uncovered a shared ethos; harness the power of art to make a positive difference around the world. Aside from Alex's passion for street art, his core skillset lies in brand experience and event management. Having worked for some of the biggest brands in the world, Alex prides himself on being an all-rounder when it comes to project management and providing an end to end service for his clients, while appreciating that an unforgettable experience is the result of a passionate focus on the smaller details as well as the bigger picture. He's taken his skillset and experience into the curation of art-based projects that foster opportunities for creatives while generating a positive impact to local communities.
WHO AM I: #WorkHardStayHumble #CoolAsACucumber #MakeShitHappen #BlankWallsAreBoring
Before we commit to anything serious, let's meet up and get to know each other! We pride ourselves on the personal approach we take with every one of our clients. We want to understand the why's, how's and who's, to help us to paint the picture on how best to support you.
This is where we'll work out the game plan, who we require and how long we need to complete the work. We're all about teamwork, collaboration and getting the best ideas out on the table, no matter how crazy they sound.
By this time we're well and truly on track with the arsenal of creative solutions we're ready to present. If specialised services are required to get the most out of your project, we'll connect with our network of on-point industry professionals, ensuring a well-rounded and credible solution can be realised, no matter how complex.
No matter how high your expectations, we want to live up to them. By this stage, you're well and truly aware of the proposed outcome and what you're expecting materially from us. Run your eyes over what we've created, let us know your thoughts, and go through any amendments with the team you feel may be necessary.
We love this bit! Doing what we do best and revealing it to the world! Why not let us film it and spread the word online, creating a buzz around your project or campaign. Or even get us to co-ordinate a big publicity stunt to drive your fresh, new messages directly to your target audience…the world is now your oyster.